What Our Clients Say About Our Construction Projects
With hundreds of projects completed to date and our commitment to excellence in project management & customer service, Sterling has received consistent positive feedback from our clients.  Here are just a few of the many we have received: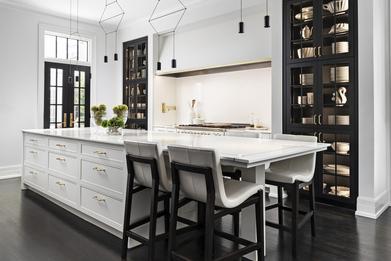 Harriet Lodholz
"It has been my great pleasure to work with Sterling Development on what turned out to be a major renovation on my one hundred year old home. The work they did for me was performed by skilled craftsmen and women in all the trades. The pricing was fair and although the schedule changed from time to time because of changes that evolved throughout the process, I was always kept informed. Beyond all that, Marc and Todd are true gentlemen who treated me with courtesy and respect - a very rare thing these days. I highly recommend Sterling Development."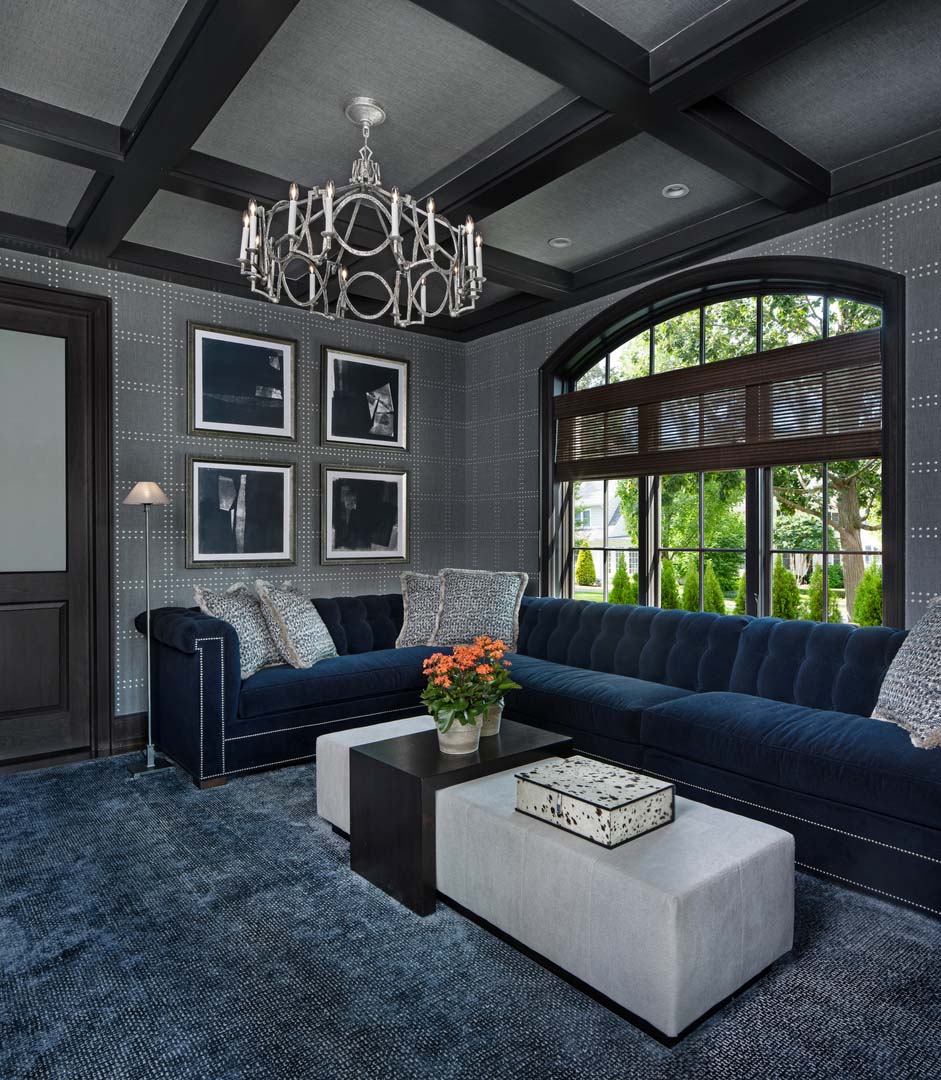 David & Brenda Pierce
"First, we want to take the opportunity to Thank Todd Emerson and his team for building the house of our dreams. We truly couldn't be more satisfied! I can't say enough good things about Sterling Development. It has truly been a pleasure working with you and your team. If you're considering building a new home or remodeling, Sterling Development is definitely the way to go. I have never felt so comfortable and happy with Todd and his team. He always reassured me that he would correct any issues or concerns I had and made it such a great experience."
"Sterling is the best!!! Everything from start to finish and in between! Would never hire anyone else!!! Great people, honest and professional. Highly recommend!"
Karen & George Blanchard
"Sterling Development was a professional team that stood behind their work. Excellent follow-up and friendly service. We love our newly remolded home." 
Eileen & Ron Page
"Todd Emerson and his team at Sterling Development have been a pleasure to work with during the new construction of our home in Birmingham. Everyone we've interacted with has been knowledgeable, friendly, attentive, and helpful with each decision and step of the year-long process. We are grateful for their expertise and outstanding craftsmanship, and absolutely love our new home."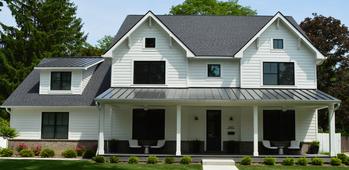 "We first used Sterling for an extensive renovation and most recently for a new build. We could not be more satisfied with the results. Their attention to detail and commitment to make sure the customer is happy with the end result is second to none."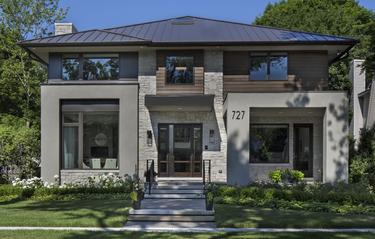 "We first used Sterling Development in 2015 to remodel a bathroom, laundry room as well as put on a new roof. We were very pleased with the work and decided to hire Sterling again in 2017 for a complete walk-out basement remodel. Sterling was outstanding to work with. Workers were very professional, honest and timely. We were done ahead of schedule by two weeks and slightly under budget. We are thrilled with our new basement which has quickly turned into our main living space as it has a spacious family room, bar/kitchen, bathroom as well as a separate large movie room/kids game room. We are beyond thrilled with our basement and highly recommend Sterling Development!"
Amy & Chris Fry
"My husband and I have had wonderful experiences with Sterling. We had a sudden need to do a major renovation to our lower level to accommodate my husband's father moving in with us. Within 6 weeks we built out the lower level to add a beautiful bedroom, bathroom and closet. The work was beautiful and completed on time. The company stuck to our budget and their work crews maintained a clean premises and were very professional. We are now undergoing a second renovation of our master bathroom as well. We highly recommend the company."
Joyce Steinberg
"Todd Emerson drew up a plan for the extensive renovation of a condo which we purchased in 2015. His ideas were innovative and also practical. Interior structural changes we had not thought of making but were part of Todd's design proved to be a wonderful re-working of the interior footprint of our condo. Work proceeded in a quick and efficient fashion. Any questions or concerns we had elicited a timely response from the company. We are very happy with the final product; the quality of the workmanship is excellent. Everyone at the company, especially Todd Emerson and Marc Alexander, was a pleasure to deal with." 
Karen & Ed Bernacki
"This is quite simply the best home improvement company EVER. I found Todd, Joe and their team when they did a ground up remodel of our neighbor's house. When I saw what a great job they did I hired them to rebuild the entire back wall of our house following a seriously damaging water leak. This spring we had them replace the front and rear entry doors to our home. Their project manager, Joe Dimeck, is truly amazing. Super competent, responsive, easy going, fun to work with - a true professional. I can recommend this company without any hesitation." 
David Schmier
"My wife and I moved from Westchester County, New York in late 2008 with a 16 month old baby girl.  We found a fantastic neighborhood in Birmingham and a house with good bones albeit with a tired and worn down interior and exterior.  We needed to find a reliable builder who would move at our pace and have the same high expectations of perfection as us.
We invited Sterling Development to our home inspection, which they gladly attended and the process began for a spectacular top to bottom renovation.  We moved into a temporary apartment with a six-month lease.   Literally within a day of closing on our home and three months into our six-month lease - Todd and his team began the transformation.  Upon Sterling's suggestion, we donated nearly the entire former interior to Habitat for Humanity.  What a great idea.
Sterling's owner, Todd Emerson, took the time to answer our endless questions, phone calls and emails before, during, and after the renovation process.  We honestly can say that we never waited more than one hour for Sterling personnel to reply to our messages.  Sterling was ever-present and their crews provided top-quality work.  Sterling provided us with details we were asking for and his professional opinion and suggestions were very helpful.  The renovation was completed on time and the work turned out better than we could have imagined.
We tackled the exterior a year later and hired Sterling Development Corporation. Sterling, in the same manner as the interior renovation, provided exceptional hands on service.
We will celebrate our four year anniversary of being in our home and Sterling continues to help us.
You'd be hard-pressed to find better customer service from a builder.  We were a little nervous after all those home building horror stories you hear, but it couldn't have been easier, thanks to Sterling Development and its team."
Craig and Mihoko Mierzwa
"Todd Emerson and his Sterling construction company has remodeled our entire home in three phases. They were on time and more importantly on budget. There were no hidden surprises. They were helpful transforming conception into fully engineered design. Craftsmanship was superior. Our house looks beautiful and feels as solid as a tank. As we contemplate a final addition, I will not hesitate to hire Sterling again."
Steve & Coreen Timmis
"Sterling constructed our 4200 sq. ft. home in Birmingham, Michigan, we are very pleased with the quality, customer service and overall experience."
Troy & Heather Larson
"The whole team at Sterling was a pleasure to work with, friendly and very responsive.  Our family lived in the house throughout the renovation and everyone that worked in our house was respectful and did their best to make sure we were all comfortable throughout the process.   Our Project Manager was there for us what felt like 24/7 and management went above and beyond to make sure everything stayed on schedule and within budget.   We will definitely be using them again."
Steve & Samantha Linden